Inspiring Spaces is a full-service business whose mission is to create systems designed to improve your home + office spaces. Every project receives conscientious attention to detail in order to achieve and create an inspiring space.
Hello! I am Mariela Diaz, founder of Inspiring Spaces and Silver KonMari (Marie Kondo) Consultant in the El Paso, Texas area.
Inspiring Spaces is the result of pursuing one of my lifetime dreams. I have been an organizer all my life! Since I was a little girl in elementary school I used to carefully organize my books and supplies inside my desk every week. During my teenage years I loved spending time organizing my closet, bedroom, and other areas around the house. An organized space has always given me calm and harmony. 
I have decluttered and organized my own home following different methods, including Marie Kondo's method, Joshua Becker's method and implemented Bae Johnson's Zero Waste Home  guide to my own home over the years.
I have a Bachelors degree in Psychology and a Masters Degree in Bilingual Education.  I have been an educator for 15 years and now I am following  one of my  passions which is  to help people transform their spaces so they can feel inspired to live their most desired moments. 
I love spending quality time with my husband Mario, family and friends, and my rescue dog Matilda. I also enjoy traveling, reading an interesting book, reading to children, writing, pinning organized spaces, dark chocolate, wine, coffee, nature, and the morning breeze.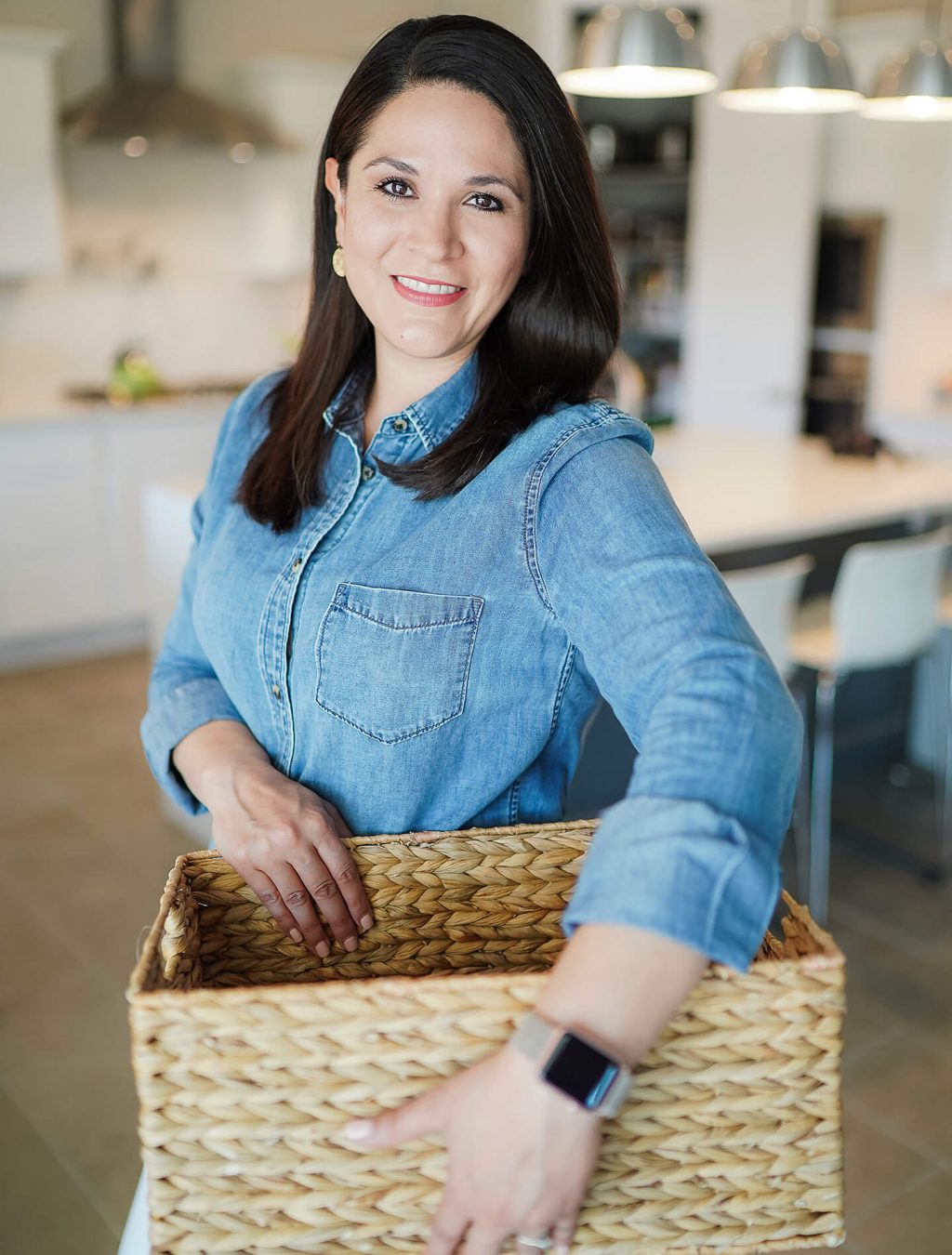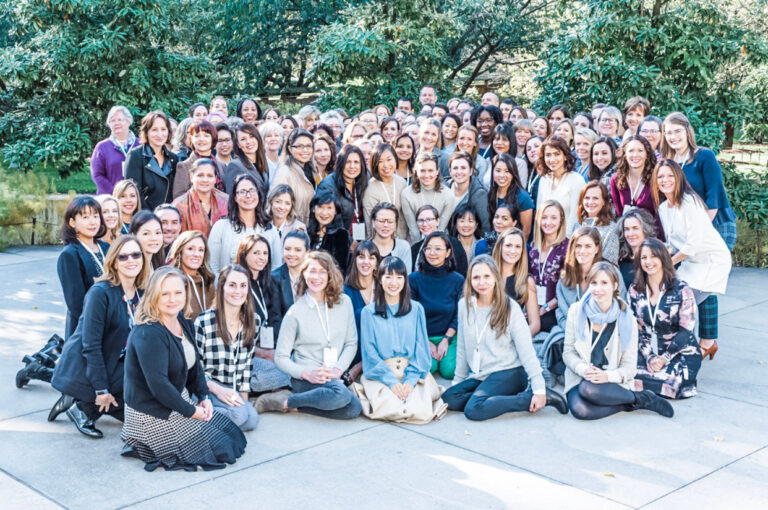 Whether it's your pantry, closet, or garage, our full-service team of hard working organizational professionals can perfect any space. Their knack for creating customized systems and dedicated attention to detail goes unmatched. Team work truly makes the dream work!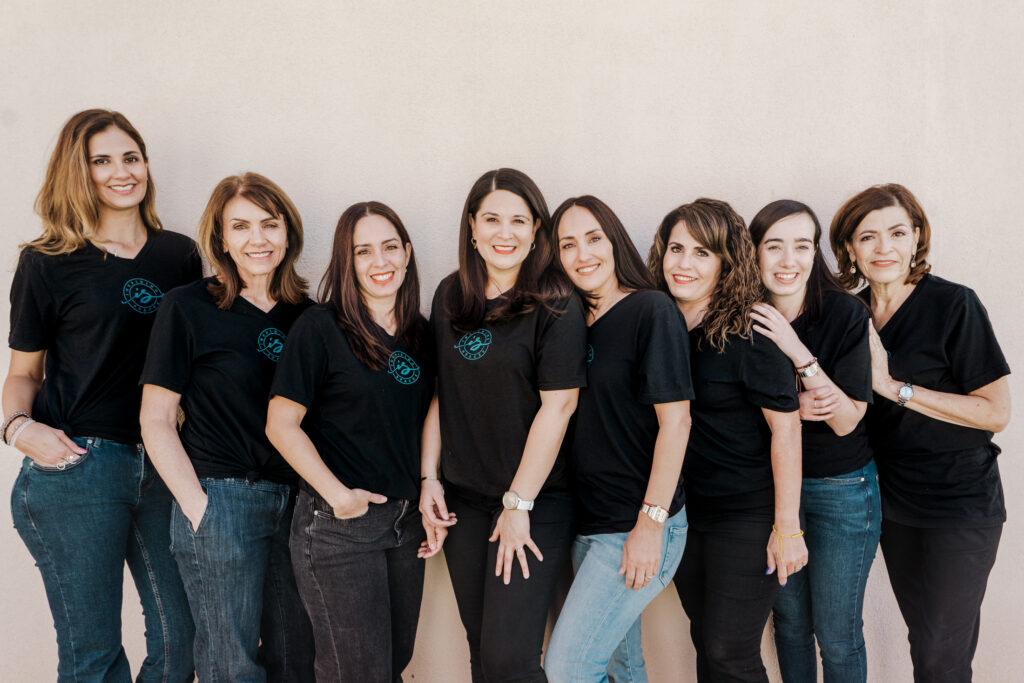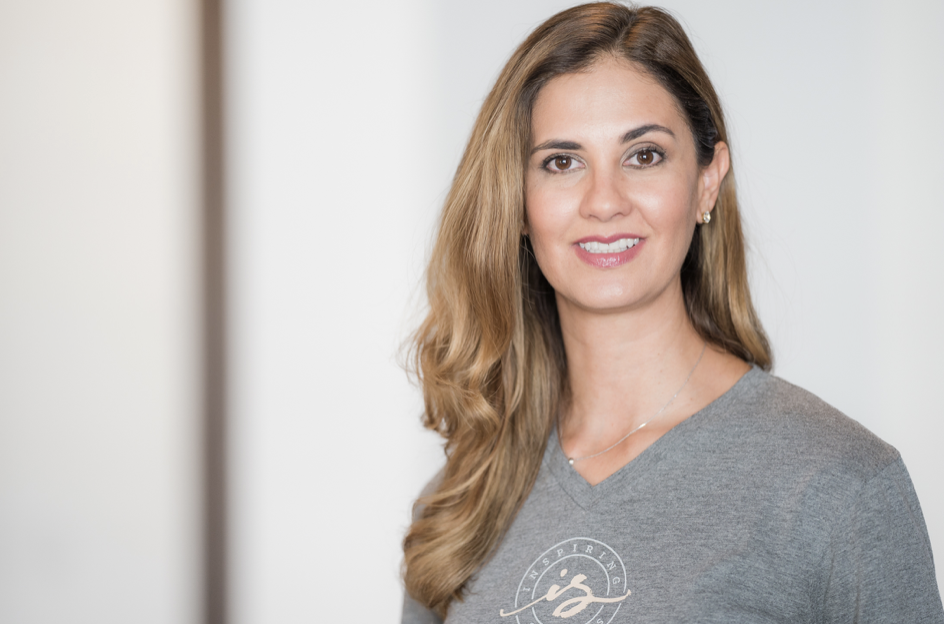 She was born and raised in Mexico City, where she lived with her parents and two brothers. She met her husband in 2006 while he was studying Medical school in Mexico. They got married in 2009 and together they have beautiful six year old daughter. Maggie has bachelor degree in Marketing and Communication from Anahuac University. She worked in a financial institution for 6 years. She moved to the USA in 2011 so her husband continued his medical education. That gave them the opportunity to live in different places , like Miami FL ,Modesto CA, Pasadena CA, Chicago , South Lake Tahoe , Yuma, AZ and now El Paso, TX is home . During that time Maggie used her marketing skills to work as a Medical tourism liaison for Stanislaus Medical Plaza as a Medical Assistant for Stanislaus orthopedic clinic and as an interim medical director for Yuma Rehabilitation Hospital. In a personal level Maggie loves spending time with her family and friends. Some of her favorite things to do are traveling, shopping , food and of course organizing. She loves working at Inspiring Spaces because is a job where she can use her passion for organizing and works with a wonderful group of women. She has so much fun and really enjoys organizing. She absolutely loves seeing the before and after when a project is done, that's when you see the magic happen . From a change in a big space to make life easier with everyday decisions. Knowing we are helping families is the most rewarding feeling.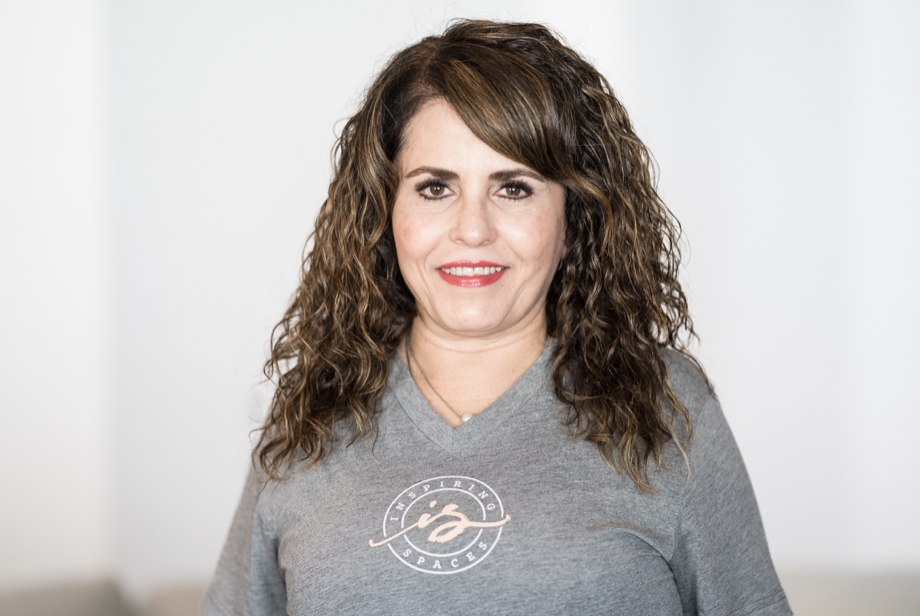 She is married to Javier Correa and has 2 kids; Rodrigo (24) and Valeria (23). She loves animals and has a shitzu named Lila and a cat named Martina. Emma loves to eat salads and tacos. In her free time, she enjoys reading as well as listening to music. She has a bachelors degree in  Communication from Universidad Autónoma de Chihuahua. One of her biggest professional accomplishments has been creating an advertising campaign for a restaurant. The opportunity to work with Inspiring Spaces came at a perfect time after her kids started University and her parents passed away. She started with the intention of having a distraction but she fell in love with organizing. Emma has learned a lot from the job and from her teammates. She loves to see how our clients react to their transformed spaces.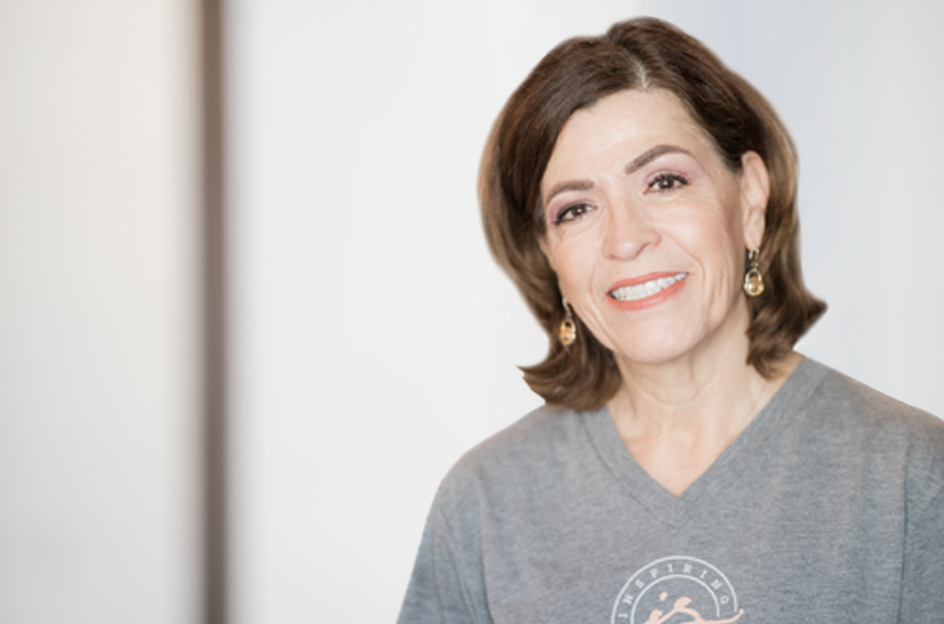 She is married to Manuel Diaz and have three children: Mariela Diaz owner of Inspiring Spaces, Mariana Diaz, who is a graphic designer and Manuel Diaz III who co owns MDM Entertainment Productions with his dad. Layka and Niky are her precious dogs. Claudia has lived in Ciudad Juarez, Casas Grandes Chihuahua, Monterrey Nuevo León and in El Paso. She loves reading, crafting, and loves to eat all kinds of salads. She used to work as an administrative on payroll department in Juarez and had a small business selling cakes and pastries. She enjoys working with Inspiring Spaces because she loves to put things in order and make them look pretty. She appreciates our friendly ambiance and spirit of the team.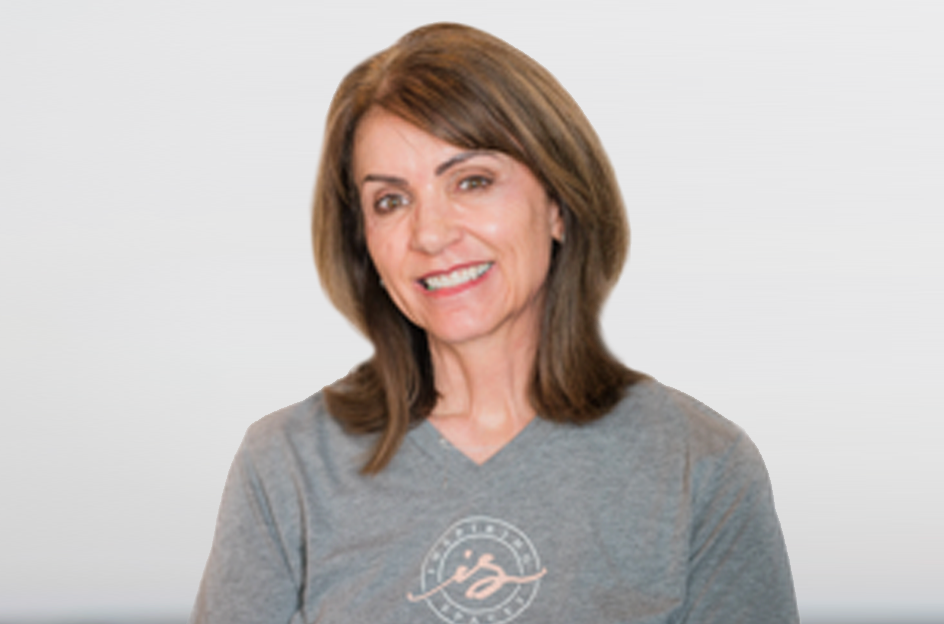 She has lived in Nebraska, Kansas, and the Great State of Texas. She is married and has two daughters. She loves animals and has had a gerbil, a ferret, 2 dogs and 2 cats.
Mandy likes to eat Mexican food and loves shopping, organizing and rearranging, she feels that everything should have a designated space. Her professional background is in retail, advertising and design. She has a BS in Journalism and Advertising. She loves to get paid to put her OCD to work! Mandy values learning something new with each organizing project we have.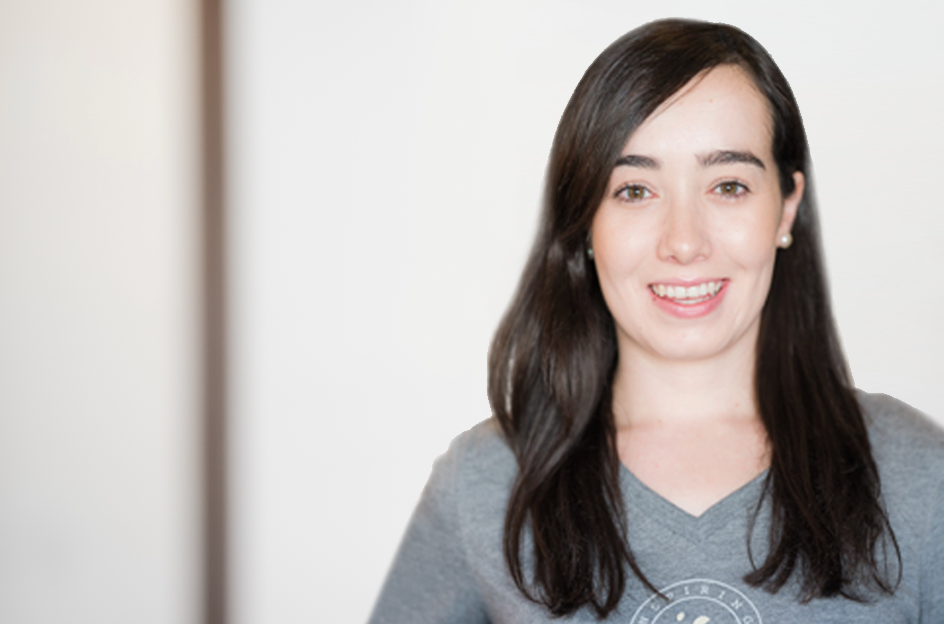 Her name is Sonya, but those close to her call her Sony! She has lived in different places around the world. While she was in college, Sonya traveled to Australia, China, and Canada. She has two sisters and she is the middle child. Her favorite foods include Mexican food or pretty much anything spicy. She loves being active and mostly enjoys swimming, tennis, and hiking. Her friends are like her second family; she loves spending time with them and they always do something fun!
Inspiring Spaces is an environment that makes her feel welcome. Since day one, all teammates have been welcoming and helpful. Organizing spaces is something that she feels passionate about and it is an innate skill she has acquired since childhood.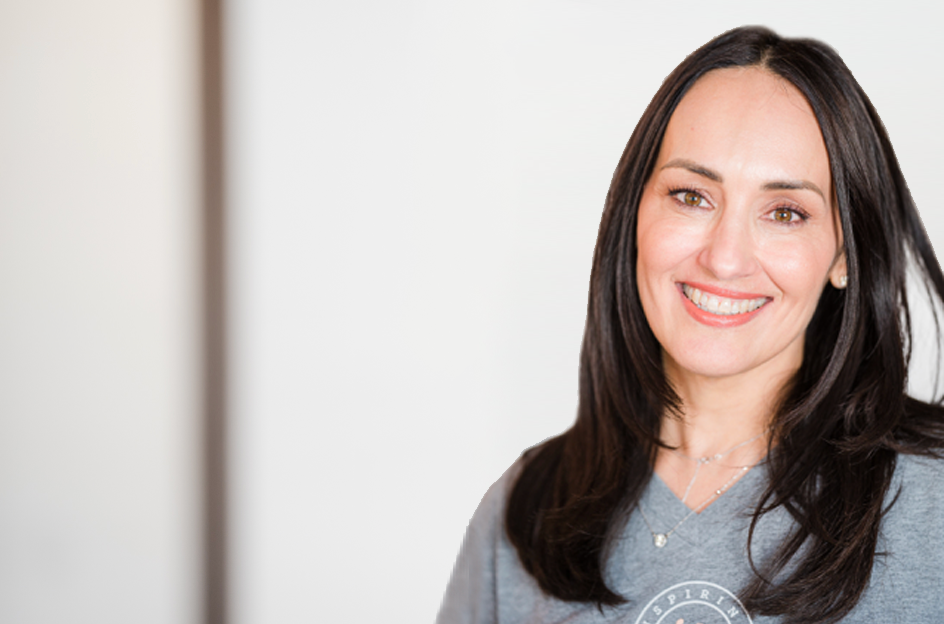 Her name is Regina but for her grand babies Ellie and Charlotte she is Gigi. She has lived in Houston, Abilene and El Paso. She is married to Salvador Perez and together they have three daughters, Meghan, Becca, and Emma. Regina has three adorable yorkies named Chewbacca, Obi and Luke. She likes to eat pasta, pizza, and sweets! She loves spending time with family and going to Pilates. She graduated from the University of Texas at El Paso with a marketing degree and has spent the last 34 years as a homemaker raising her three daughters. She loves our wonderful team! One of the things she loves about our work is bringing order and beauty to a cluttered space, she loves witnessing the sense of calm our clients feel.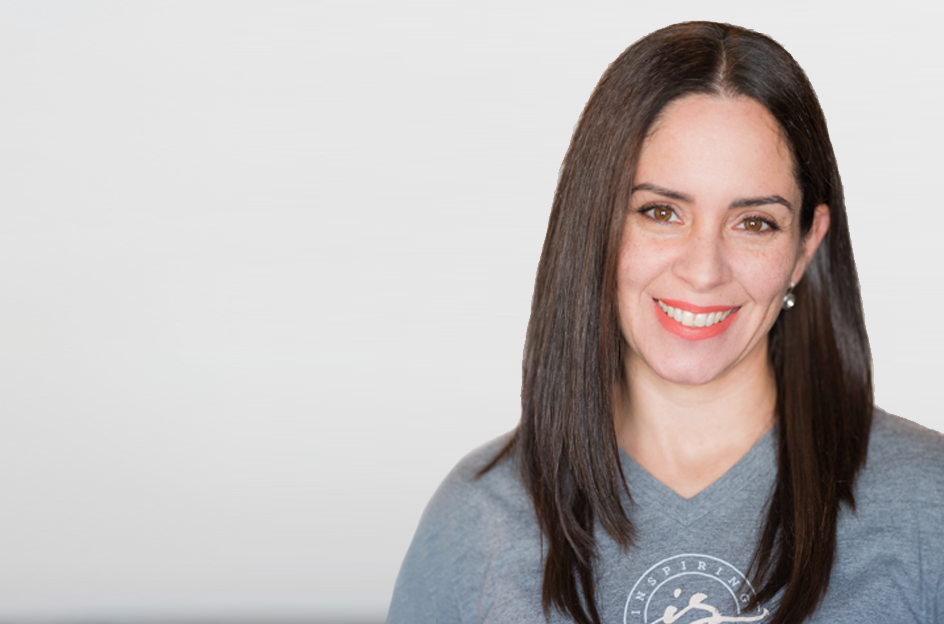 Her name is Leticia Pamela but loves to be called Lety. She lives with her husband Omar and her daughter Emma and her son Mateo. She is originally from Ciudad Juarez and  had the wonderful opportunity to live in Monterrey Nuevo León Mexico,  Rouen Normandy, London (England), and her now home El Paso, Texas. She has a bachelors in Marketing and a Masters in Nutrition. One of Lety's favorite hobbies is teaching fitness classes in a group setting. She is trained to teach indoor cycling, les mills programs, yoga, TRX, circuit, among others. She has worked at the local gyms at all cities she has lived at. Lety's hobbies include playing with her daughter and son, biking, hiking, and loves having her coffee peacefully in the morning. She also loves hanging out with her friends, going to the movies, reading, and staying home.
She loves to eat ramen noodles, sweet and salty crepes and homemade food.
Lety loves being at home and one of the things that attracted her to work with Inspiring Spaces was the ability to create calm and flowing spaces. She loves being able to provide the feeling of happiness, calmness and comfort so our clients can recharge at their space.